All current exhibitions:
1. "Nature – Archaeology": represent geography, mineral, animals, flora, river system and the life of the ancient people in the year of 2000, 3000 BP.with artifacts such as stone hoes, stone axes, personal adornments, tombs found at Ben Do, Go Sao, Rong Bang, Go Cat, Giong Ca Vo, Giong Phet, Giong Am archaeological sites…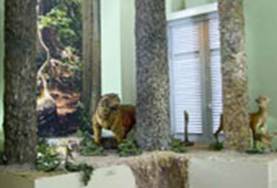 2″Geography – Administration"
       – Map collection: Saigon map 1623 – 1679, 1793, 1815, 1898, 1918…
    – Antique objects:  The seal of Le Van Duyet Giadinh governor, Vietnamwooden map 1890, Minh Mang king Honour for Nguyen Huu Canh who establish theSaigon administration.
    – Images of ancient monuments built in the early of 20 the century: Community hall, Saigon cathedral, Saigon post office…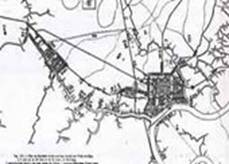 3.    "The trade port, Trade – Service":527 artifacts, 36 photos and 10 maps show the Saigon the economy center of Southern. Some matters:
        – Saigon port system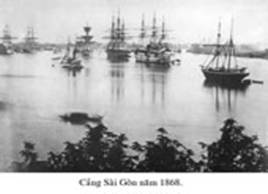 – Ben Thanh and other ancient markets
        – A Chinese miscellaneous goods shop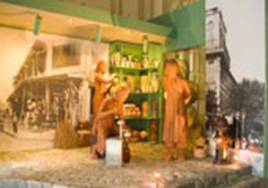 – Ancient weights and measures.
        – Traffic system 
   4."Culture of Saigon – Ho Chi Minh city" displays the diversified culture of Saigon – Ho Chi Minh City, focus on introducing belief, custom, traditional performance art and education of some ethnic groups such as Viet, Cham, Chinese and Khmer. This exhibition displays the traditional wedding custom, eating betel custom, Holy Mother worshiping, Thanh Hoang worshipping, God of Earth and Fortune worshipping, the collections of musical instruments, costumes, properties and photos of some famous plays in Cai Luong theatrer, traditional performance art of the Khmer, especially, the exhibiton also introduces documents of Sai Gon education where was the first center for propagating national language and newspaper were first published in Vietnam.
5."Revolution struggle 1930 – 1954"
    – The establishment of Vietnamese communist party 1930, the first cell of party in Saigon.
    – National heroes such as Tran Phu, Ly Tu Trong, Ha Huy Tap, Nguyen Van Cu, Nguyen Thi Minh Khai, Le Hong Phong
   – Historical uprisings: Nam Ky, The August revolution..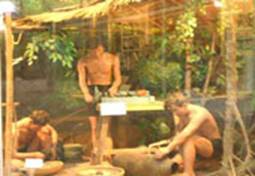 " Revolution struggle 1954 – 1975"
  –  Geneva congress on the ending the war in Vietnam.
  –   Dong Khoi uprising 1960.
  –  The South Vietnam Liberation National  Front 1960.
  –   The South Vietnam Provisional Revolution government 1969
  –   Paris  congress 1973
   – Ho Chi Minh campaign 1975.
"Industry and handicraft village of Saigon – Ho Chi Minh city"
  – Pottery making
  – Wood – engraving
  –  Jewellery making industry
  –  Bronze casting…
  – Industry of Saigon – Ho Chi Minh city
"Reminder collection of patriotic soldiers"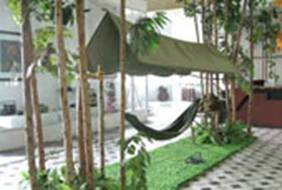 "Vietnam currency" represents 1086 objects, includes bronze, zinc coins: coins of feudal dynasties such as Dinh, Le, Ly, Tran, Nguyen, paper currency of French Indochina, Republic Democratic Vietnam, Republic Vietnam…, awarded currency, treasury bill, Truong Son treasury bill…