Mayor palace (Now, Ho Chi Minh city 's People Committee Hall)
Designed by Gardes, decorated by Ruffier, the monument was constructed in 1873 – 1909. The front of monument decorated in  the Third French Republic style: campanile, columns in Grecian style.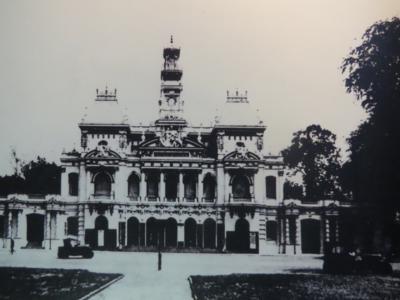 Norodom palace, Unification hall
Located on area 15 ha of large.
Designed by architecture Hermite in Renaissance style, constructed in 1863 – 1875. The front of monument 80 meters of large.
On September 7 th 1954, it was renamed, blending the modern style with traditional style. The monument 20,000 meters quarter of large with 100 rooms. It had a large hall, a large lobby, high of 6 floors including underground floor, terrace…
It has been renamed the Unification hall since 1976.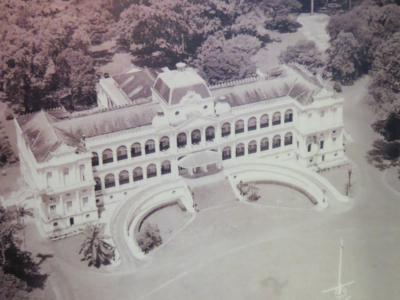 Kinh lap street (Charner street)
Before 1889 it was Cho Vai canal from Ben Nghe river to Bat quaicitadel.