The city center is situated on the banks of the Saigon river – 60 kilometers from the East Sea so Saigon – Ho Chi Minh City has soon become economy center of Vietnam.
In the exhibition, 527 objects, 36 photos and 10 maps represent:
– Saigon port system
– Ben Thanh market, and ancient markets, A Chinese miscellaneous goods shop
– Ancient weights and measures.
– Traffic system …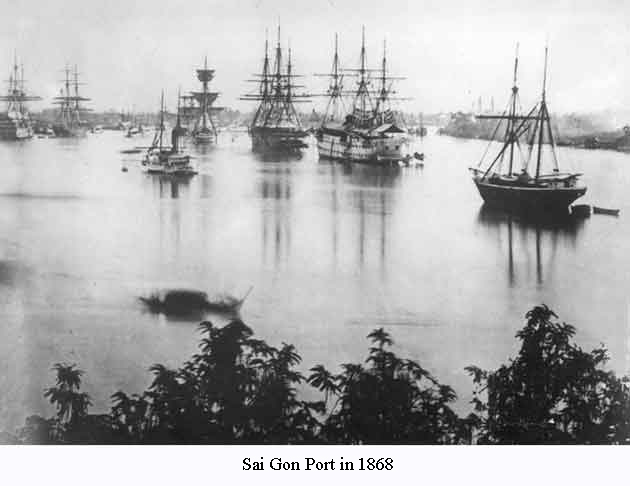 Saigon port
Nha Rong port, a port of Saigon port system, was built in 1862 by Messageries Impérials.
In 1950s, Saigon port including: 
– Saigon port 4,000 meters in length 
– Nha Be port on Nha Be river, 16 kilometers from Saigon river.
– Saigon – Cholon river port  26.500 meters on Tau Hu, Lo Gom, Kinh Te, Kinh Doi
 In present, Saigon marine port is large of 3,860,000 meter square, become the international port of the South Vietnam
Objects:
– Anchoring implements
– Loading and Unloading implements
– Ship lamps
Saigon ancient market: Giadinh was the center of economy. Saigon had a largest number of market of the Southern Vietnam.
Ben Thanh market
Ben Thanh market constructed in the nineteenth century, in the East of Binh Duong  province. The market located on riversides, so called Ben Thanh market. In the year of Minh Mang king 14 (1833), after Le Van Khoi uprising, the market was ruined. Under French Indochinese government, 1870, Ben Thanh market has been transfered to Kinh Lap.
Ben Thanh present market was constructed in 1914, located on 10,000 meters square area. It has become the crowded trade center of Saigon, attracted many traders.  
Objects:
     Weights and measures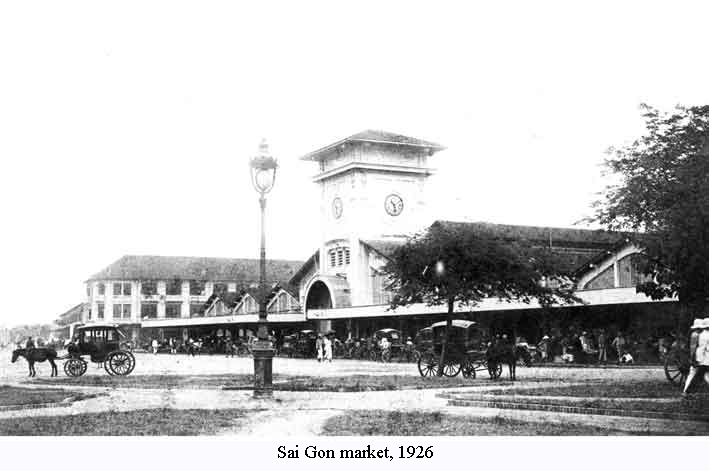 Traffic system:
My Tho – Saigon railway:
Constructed by the project of Eyriand des Vergues, and finished on July 20th 1885.  The establishment of railway marked an important step of  the South traffic and Mekong delta's economic development. It took only 3 hours from Saigon to My Tho  instead of 12 hours.
Thu Thiem bridge:
 District 2 is joined to Binh Thanh district by Thu Thiem bridge, constructed in 2007. The bridge has 6 motor lines, 1,250 meters in length.
Tan Son Nhat airport:
Constructed in 1930 in Tan Son Nhat village.
The first flight 1933 from Paris to Tan Son Nhat airport, it took 18 days.
In 1959, American government enlarged the airport, 3,000 meters in length.
In Vietnam war period, the airport became the important military base of American troops and Vietnam Republic government.
Today, Tan Son Nhat airport has been the biggest international airport in the South Vietnam, 8 kilometers from the center of Ho Chi Minh City.